Heathers Blog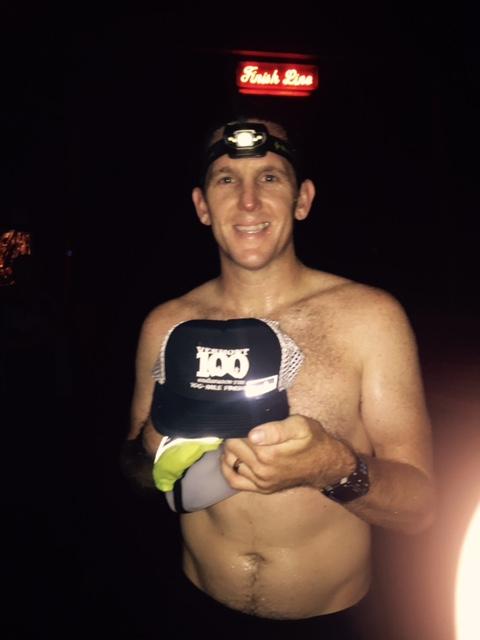 Jeremy at the finish line of the Vermont 100 after completing in 19:51:28
On Wednesday afternoon Mike Shackelford drove us to the Sacramento Airport for our red eye flight to Boston. We took off around 6 pm and landed at our lay over in Long Beach an hour later. We had two hours to kill. Long Beach is a very small airport but super nice. There are two "terminals" each has about 3 or 4 gates. Between the two terminals there is a large open air landscaped, outdoor area that is still within the security area of the airport. This was super cool for Merlin. He got to get out and walk around and sniff a few things. There were also two nice places to choose from to have dinner, both had outdoor patio seating available. Again, Merlin liked this as he could be outside hanging out.
We ordered some crazy hot wings that lit our mouths up and a California burger (had to, we were in CA after all!) It was relaxing and the weather was great for this. You could see the jets out on the runway and the sun setting behind them.
Our next flight went smoothly and we sort of slept! As best you can any how for sitting practically vertical while "reclining" in your airline seat. We landed at 6:30 am in Boston. We were meeting our friend, Adam Farmer who was flying in to Boston to come help pace Jeremy and also to help Jeremy shoe in Delaware after the race in Vermont. His flight would land around 8:30 so we decided to go get our rental car while we waited for him to land.
The drive from the airport to the town where the Vermont Endurance ride and Ultra run are was about two hours and forty five minutes. We were all really tired from our red eye adventures. When we were getting close we found a cute country diner to have brunch at. It was really good and we were starving so it really helped us get going again.
Our friends Lisanne and Beth had offered to let us stay at their place so that is where we were headed. Did I mention that GPS doesn't really know the area?? We wandered around for a bit but eventually ended up at the right house. Beth's house was the perfect place to stay. She has a beautiful house and it is right on the trail. She housed 6 of us!! Thank you doesn't begin to cover how much we appreciated her generous hospitality.
We dropped off our stuff and then went to find camp. It was about 10 mins away, maybe less... We saw several familiar endurance faces there. After that we decided that it would be a good idea to find a grocery store and we also went to Steve Rojek's tack shop, Slypner Gear. Super cool tack shop! It actually has everything that myself, as an endurance rider would want in ONE store:) So of course we shopped!
Everything in Vermont was a long drive away. Groceries included. We did find a Walmart and picked up what we needed to make a dinner for everyone. By the time we got back to the house my parents were pulling up. My mom and dad and brother Jonathan had driven up from NJ where they had been visiting with my grandparents. It was great to see them all.
We got them all settled and then made a spaghetti dinner with a big salad. It was great. After we cleaned up from dinner we all went out for a walk. Lisanne drew us a trail map so we could find our way. We ended up at the top of one of Steve Rojek's hills and it was beautiful up there. The race trail markers went right through there as well. Merlin loved the walk as well as Lisanne's dog, Hamish, who had snuck out with us. (He didn't come on our next walk as he is old and got pretty sore from this walk). When we returned it was just about dark. Bed time!
On Friday morning we all got going and went over to the race site for Jeremy to check in. There was a very large turn out for the run. Vendors and all. Jeremy got his stuff and we hung out for a long while looking at stuff and talking. There was also an ice cream truck at the race site. It was painted like a cow and was called "The Lazy Cow". I had to try it and they had one of my favorite flavors, Salted Caramel. As I ordered the ice cream I saw a print out about the owner of the ice cream company. She was an 18 yr old girl who made the ice cream and started this company. She was the one scooping the ice cream. I complemented her on her business. She noticed I was holding a leash and leaned out the window of the ice cream truck, looking down to see Merlin. She quickly asked if he needed some ice cream too. I told her that he definately did. She went and got him a scoop of vanilla. He loved it.
When we were all done with the venue Jeremy and Adam went back to the house while my parents, brother and I went to the grocery store again to get Friday nights dinner. We went with grass fed hamburgers, salad and homemade egg salad. While we were shopping Jeremy and Adam went for a short run. When we returned we went to the run briefing. It was a nicely run briefing that didn't go on forever. Right after that we went back home and we made dinner and then Jeremy got ready for bed, the rest of us went for a nice walk in the woods again.
We got back from the walk about 7:30. I got ready for bed then too. The alarm was set for 2:45 am with a 4 am start time. Sleep didn't really happen. A lot of laying awake and restlessness. It started to rain really hard about 1 am. When the alarm went off we got up. I put my watch on and realized (since I hadn't changed the time yet) that it was only 11:45 pm PST so that is why we probably didn't really sleep.
Jeremy did his routine of whatever that is, I was not aware enought to care! I got dressed and waited to get in the car. When he was all set my parents got into their car and we got into ours. We took two cars so that when Jeremy finished tonight we wouldn't have to worry about going to get the second car for us to all fit in on the way home. We pulled into the dark field of camp, where it was raining lightly. At the bottom of camp there were two big race tents lit up. There were hundreds of people down there. I parked the car while Jeremy went to go check in. When we got to the tents the crowd was buzzing. There were tables with a huge amount of coffee and bagels. I didn't see anyone eating them...
The run started right at 4 am. Jeremy disappeared into the dark, drizzling mass of headlight wearing runners. My parents and I hopped into one car and went back to the house. We had left Adam and Jonathan to sleep as they would be pacing Jeremy in to the night. When we got back to the house we set our alarms and went back to sleep. ROUND TWO...we got up again at 6:30 (It wasn't raining) and got ready and the five of us jumped into the car to go to the first crew spot at mile 21.
Jeremy came through looking great. He was running well and was in and out. He was looking so much better than he had at a similar milage last year at Western States. It was cool outside but still very humid.
The next crew spot was at mile 30. Jeremy was looking great again and seemed to be in good spirits, even without being allowed to listen to any music! (Race rule as there were also horses doing the endurance race sharing the same trail with the runners and they didn't want to have any troube with people not hearing what was going on).
The next crew spot wasn't until mile 48. We went in to a town to kill some time and walked around. We got excited when we saw what we thought would be a street fair or farmers market but as we walked nearer we saw it was a used book swap/ junk sale. Disappointing.
The 48 mile crew point would also be the 69 mile crew point. It was a crowded place. This was also a weigh-in check point where the runners would be weighed by the medic. If anyone lost 6% of their body weight they would be pulled, similarly if they gained too much they would also be pulled.
While we waited for Jeremy the 100km runners were starting to come through. A lady came in and was totally freaked out because there was thunder and lightening happening. She needed to get into a car right now! I told her she could get in our car and I took her to the car. I explained she could stay as long as she'd like and to not let Merlin out. As I was about to walk away her crew came over and told his runner that hey could sit in their own car and she told him that she was not getting out so he also got in our car. I left to wait for Jeremy.
Jeremy looked happy and was moving well. He changed his shoes. He hadn't been able to eat as much as he might have liked as his stomach was doing its normal thing of getting picky. He left this point at 12:45. After he left, I went to go check on the thunder runner. She was walking up from the car. I asked her if she was feeling it and she told me she was. She then added that she had said bye to Merlin and that she and he had taken a selfie together!
The next crew point was the famous Margaritaville at mile 58. This is where it started to heat up. There was a very long climb into this check. Jeremy arrived and changed his shoes, he also grabbed a few small bites of food and was on his way. He left here at 3:20. I saw a few of my endurance friends ride through this check, I couldn't resist, I had to go spray their horses off with the hose.
After this check the runners looped back to the check that was the 48 mile check, only now it was the 69 mile crew point. This is where the runners were allowed to start having their pacers run with them. It was decided that Adam would do the first stretch with him. Jeremy came in, weighed, changed his shoes, chugged some pickle juice and took off with Adam. They left this check at 5:24
Mom, Dad, Jonathan and I headed to the next check "Spirit of 76". We hiked in and then got all of Jeremy's stuff organzied and then waited. This was also at the top of a climb, we could see down the hill. It was fun because by this point in the run we were familiar with other runners that were near us whenever we were waiting. We had nicknames for them like, cat shirt guy, flannel shirt guy, muscle guy, Ember's mom, back crack guy, etc. We would get excited and say things like "Oh good, flannel shirt guy is here so Jeremy should be X amount of time from now". We were trying to figure out the milage of this check, it must have been hot and we were starting to fade, eventually another crew person piped up and said that the name of the check was THE SPIRIT OF 76! HAA, so you're saying mile 80? Right??? Any how it was the 76 mile mark. Jeremy and Adam arrived. Jeremy wanted to lay down and put his feet up for a minute. Never a great sign. He rested a few minutes and then changed his shoes, grabbed his headlamp and left with Jonathan. Jeremy looked a little rough at this point. They left at 7:06.
The next stretch was 12 miles and we were right by the house so we stopped in for about an hour and a half to regroup and rest for a minute. That was a nice break. Crewing for this run was so much more fun and enjoyable compared to Western States. There were so many more crew points so you knew how long you had before your runner might arrive again. At WSTR you have such huge gaps of time between seeing your runner that you end up waiting forever as you don't want to miss your runner coming through. This race you could really stay in touch with your runners pace.
At the next stop, which was mile 88 we missed a turn driving because it started pouring and we couldn't see the map landmark, which was a 6x6 foot sign!! We turned around right away as we had our odometer working for us. When we got to the check we pulled DOWN in to a muddy field. This is never good in a 2x2 rental car. Adam told us good luck, he would be running so he wouldn't need to worry about a stuck rental car!
Jonathan and Jeremy came in looking pretty good. The rough look to Jeremy had improved. It was totally dark by now. Jeremy changed his shoes again and was now on a mission. He was cutting it close for his 20 hour time goal. Adam and Jeremy left out of here at 9:25. It was raining a little here.
Jonathan, my parents and I went back to the car that was in the muddy field. We all got in and I put it in reverse. It seemed a bit boggy. I went to put it in to drive and we were sinking. I reversed again and tried once more. Before I buried it, I told everyone that they had to get out. I then reversed a good distance to where there was some grass then I put it in drive and slowly gained speed. By the time I hit the mud ramp that took me to the road above I had a proper Dukes Of Hazard exit. Once I was on solid, level ground I unrolled my window to hear laughter from my crew as well as other crews. I was glad we made it out of the field, we didnt have time to get stuck.
We navigated to the next stop, mile 95. We waited around until we started seeing familiar faces like flannel shirt guy, muscle guy, back crack guy, etc. I saw a group of horses come through and Steve Rojek was in that group. Then we saw the two headlamps we were looking for coming down the road. Jeremy was a man on fire at this point. He knew his 20 hour mark was close. He quickly switched his shoes (by this time his two big toes had let go of their toe nails) and told me that he had to go, that he was 11 seconds over time to hit the 20 hour mark. All I could think of was whether he was for real or not...11 seconds...really?? His GPS had his pace going though, so yes, he was correct. Step it up!! Jonathan and Jeremy ran into the darkness with us hoping they would make it by midnight, the 20 hour mark. They left here at 11:01. 5 miles between them and the finish, 5 miles of muddy, mountainous terrain in the dark after running 95 miles prior. Could they do it??
Funny side story from Adam, during the stretch coming in to the 95 mile mark Jeremy was worried that they were on the wrong trail and that they were following the morning trail that he had started on. Adam told him in a super confident voice that there's no way that would happen to them. Then on the inside Adam was sweating it and worrying about if Jeremy was getting lost on his watch. Too funny, Adam was an awesome pacer. He was a tremendous help to Jeremy.
We navigated to the camp where the start and finish were. While we were driving it was a surreal scene of fog/humidity and runners in the dark with headlamps, glow sticks, cars and horses. It almost seemed like a scene from the movie ET. A bit crazy. We drove very slowly and dimmed our head lights whenever any runner or horse was near.
We arrived at the finish line and waited. We saw runners we recognize finish. Then at 11:51 Jeremy and my brother came across the line!!! Super cool. After congratulating Jeremy I took a shot of Adam, Jonathan and Jeremy all at the finish line together. It really took a team. On this last stretch Jeremy's little toe let go of its nail too and Jeremy was having doubts about being able to run any further. Jonathan encouraged him and got him pumped up to make his goal. Jeremy was 24th out of 300.
After crossing the finish line we went to the medic to get toe nails examined. While we were in there there were many runners passed out on cots, some throwing up, others looking alright and some looking not so great. Jeremy had also asked for some Pepto Bismal. He was handed a pink pill. He ate it and commented on how good it tasted. Just after that one of the medic volunteers told him that he had accidentally just had a Canadian mint! Real Pepto Bismal followed.
We drove back to the house and Jeremy relaxed and looked at all of the Facebook posts I had posted from his race, he was enjoying the pics and comments. It was very late by the time we all wound down and hit the pillow.
Sunday we went to the awards and then hit the road for the Boston Airport, which was about a three hour drive. Jeremy and Adam were flying to Philly to go shoe race horses in Delaware. Merlin and I were returning to Sacramento so I could get back to train our Tevis horses and NAETC horses.
We are all rested up now. Jeremy and Adam did a lot of shoeing on Monday and Jeremy even worked a horse on the track. No rest for the crazy.
Next adventure...TEVIS:)
Heather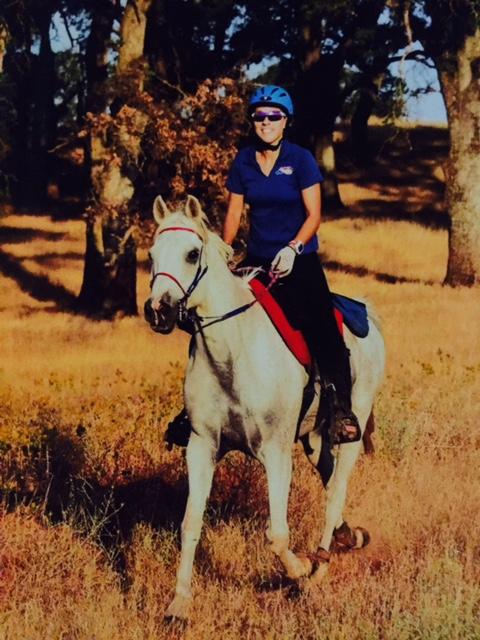 The Lake Almanor ride was cancelled at the last minute and then in a mad dash, scramble it was re-established at a new location, the Camp Far West venue. Jeremy and I are staying near the Camp Far West camp so we volunteered to help mark trail so that it would eleviate some of the work load from the generous volunteers that had agreed to help host the ride.
We met up with Shawn Bowling and his friend John on the first day of marking. It was HOT and dry. We did 22 miles of the long loop and had some fun with it. When we were done we enjoyed a yummy spread of food and drinks provided by Shawn's wife, Lisa. Very much appreciated.
The next day I went without Jeremy, as he had to do a long run in preparation for his Vermont 100 mile run that is happening on July 18th. Shawn came and picked up my horse and I again. This time Nicole Chappel and I marked one loop while Jeremy Precopio and Shawn morked a different loop.
When we were done we had another Lisa meal:) Then we went over to the base camp to mark out where the FEI and AERC parking were. There were several rigs already in camp. Both days of marking trail were long, hot ones. I got home after 10 pm.
Jeremy booted Honor for me when we first arrived in CA, before he flew to Delaware so that I could train in the rocky terrain for the two weeks prior to the race.
On Friday we went for a ride on our Tevis horses and then loaded up Honor in the afternoon to go to the race to vet in and get organized. On our way over to the ride we got a text from Emma and Giulia Orth. They had broken down on Highway 5, in Lodi. It was blazingly hot and they were stranded on the side of the highway. After several phone calls and texts it was decided that Jeremy would go get them after he dropped me off. In the meantime they were also towed off of the highway.
When we arrived, I got Honor and the dogs all set up and then set up our crew area while Jeremy glued boots onto Carolyn Hock's client's horse, then Jeremy and I went in the lake. He had to wait for the rush hour traffic to die down and then he hit the road to pick up Emma and Giulia.
While Jeremy was gone I vetted in the horse that he was going to ride on the FEI 1* 50 mile ride. It is a horse that Alex North has named Pantin. Later I went to the ride meeting. After the meeting I went to the lake again with Nicole and Andre Ruggeri and their crew, that was fun.
I was getting ready for bed when Jeremy returned with the Orth's trailer, hooked to our truck. It was a bit after 10 pm.
Jeremy and I had not eaten dinner yet so we ate and Emma joined us and had watermelon with us. Then with the generator still running to power our AC, we tried to sleep. It was a horrible night of sleep. Between the generator going, the heat and then the cold air blowing on our head and the hydraulic jack making an alarming clicking noise (we were parked on a decent hillside with the lake below!) it was hard to fall into a good sleep.
In the morning Honor was nice and relaxed. It was a controlled start. It was already feeling warm at 5 am when we started (it got up to a bit over 100). The trail was pretty wicked, lots of rocks and ruts. Honor and I did the majority of the ride alone. Jeremy rode Pantin to the 40 mile mark and then was pulled for lameness. Bummer. Honor and I did see them on one loop where the trails happened to be near each other for a few 100 feet!
Rebecca Silva and Alex North were great crew. They had everything ready to go each time I came in. On my last 2 loops Jeremy crewed for me as well. On my second to my last loop I got to ride near a few riders, (including Giulia and Emma) so Honor and I enjoyed that. The last loop was the prettiest. It went along the edge of the lake. There was a lot of cross country and sand riding but it was scenic and cooler near the water.
Honor finished up (he won the 75) and went right to chowing down. I didn't show him for BC as he wasn't moving as well as he could have been. Oh well, after all of that horrible footing I can't fault him.
Jeremy, Emma and I went back in the lake after we iced and wrapped Honor. A couple of hours later we drove the :30 mins to the Shackelford's as Honor would be more comfortabe being turned out for the night.
Next stop, the Vermont 100!! Jeremy has been running a lot and is ready to see all of you ride by while he rides the 100 on his running shoes!!
Heather